NUKIA first birthday
26.11.2021
Today NUKIA celebrates its first birthday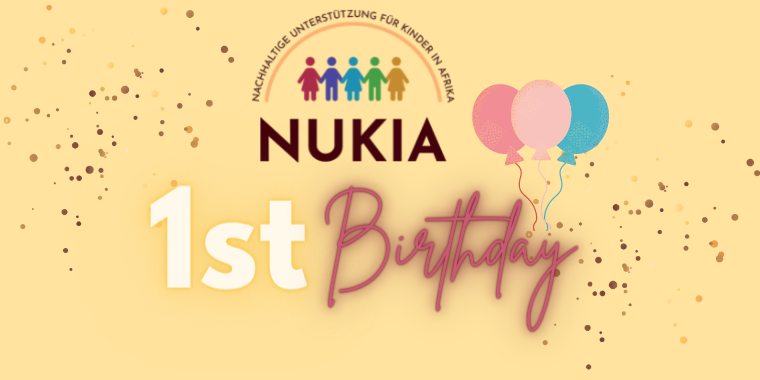 In our overall responsibility for NUKIA, we would like to thank all of our donors, supporters and accompanying persons from the bottom of our hearts. Thanks to you, we were able to do a lot of good in the first year, implement countless projects and build partnerships.
A big thank you also to our quiet and hard-working team members who do so much good every day and actively support the board:
Loreta for working on our blog, Linda and Marianne who bring all the important threads together in the background to give Mama Leah the opportunity to develop and draw from her strength, a warm Assante Sana. Without your unmistakable and unpaid commitment, we would not be here today. You deserve a big compliment on behalf of the board of NUKIA.
"The greatest power in life is gratitude."
Hermann Bezzel
Kurt & Chris