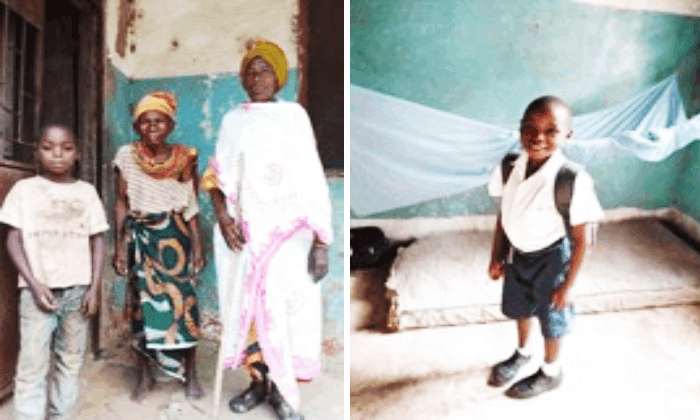 When I was born, my parents divorced and left me with my grandparents. Nobody knows where my parents live today, what they do or whether they are still alive.
I also had an older sister who died when I was 13.
My grandparents are old, frail and can no longer work, so I had to learn very quickly as a little child to feed myself on the streets. As I got a bit older, I saw other children going to school, playing with other children, but all this was unattainable for me, just a dream. To get some food for me and my grandparents, I had to get and sell mangoes and other fruits on the street.
A neighbour named Rose Komario approached me in the street at the beginning of December and led me to Mama Leah at Maisha Bora House, which belongs to NUKIA. Together we visited my home, where I live together with my grandparents.
That was my happiest day!
In the middle of December, for the first time I experienced what it means to eat with other children, to have a real meal with rice, beans and meat. In the afternoon, I was free to play with the children, draw and just be a child.
Mama Leah promised me that I could go to school some day. In January 2022, the time had finally come and I received a school uniform and my own school supplies.
Since then, I have been allowed to go to Mapinga School every day. Even though I am the tallest in my class, I still have a lot of catching up to do.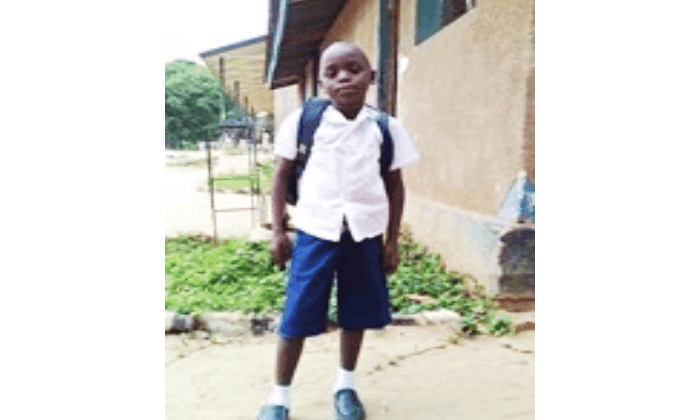 I am very happy and have promised Mama Leah and my grandparents to study hard and learn a lot so that I can become a good student and one day get my dream job. I want to be like Kasim Majaliwa; a prime minister.
We were so touched and deeply emotional by Kasim's life story. We know that there are still many such life situations. We don't see many of them, but a lot of children who have to live and work on the streets at such a young age are deeply connected to a tragic fate. We cannot help all of them but have decided to start and establish the "Family Project".
We would like to give attention to this project and focus on exactly such fates. Kasim still has the possibility to live with family members, we will support and accompany him.
We will pay for Kasim's school fees, organise an identity for him by means of a birth certificate and ensure further basic health services.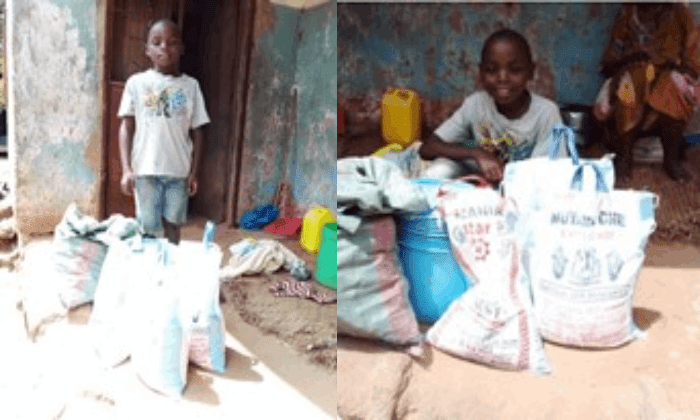 By bringing food to the grandparents every month, Mama Leah will ensure that Kasim will be able to eat and grow healthily at home. The package includes rice, flour, beans, carrots, green peppers, fruits, oil and charcoal.
"Some things only become important when they are no longer self-evident."
Ernst Ferstl