Actually it should have been on December 16, 2021:
Karibu Mama Marianne and Baba Kurt
But things turned out differently...
For months, our anticipation was boundless to finally celebrate Christmas with the children, especially since we had to postpone the planned trip twice, within 8 months.
At the beginning of December, the headlines said that a new virus was keeping the world breathless.
We thought back and forth for a long time, came up with strategies and also obtained information about the messages. The heart wanted to go the way, but reason prevailed.
It hurt both of us a lot, especially when we have to remember that we have to let the children and staff know as soon as possible that we can't come again.
The video call was really not easy. First the great joy and then you saw how the children rolled their eyes, how they held their ears closer to the telephone, as if the line was making a strange crackle, or was it the reception that was bad?
But then it happened very quickly and tears flowed on both sides. There were no words and seconds became minutes of silence. In all the many years of our relationship with the children and employees, we have always been able to keep the words, the promises, but since the 2-year Corona period this has no longer been possible. So we celebrated the Christmas days with you via video call, a completely new experience.
No matter how many kilometers we are separated from you, how many mountains, rivers or seas lie between us, you have a permanent place in our hearts and are very close to us.
Mama Leah organized a wonderful party together with the team. In the run-up, they worked hard. Used boxes were cut to size again and glued together so that the presents for the children could be wrapped.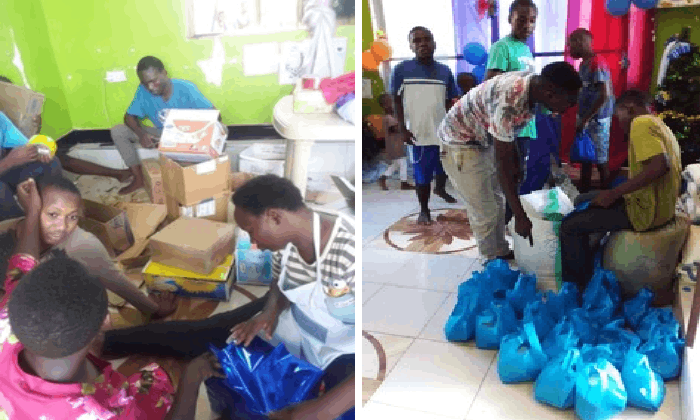 38 food packages were put together for families in need whose children are registered with Maisha Bora within the social project / health project and are allowed to participate. The package consisted of rice, flour, beans, and oil. There were also school books and school supplies for all the children.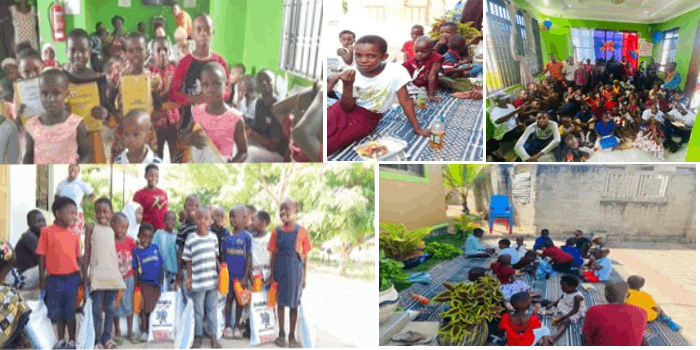 On December 24th and 25th, 60 children were allowed to take part in Christmas event: Children from the neighborhood and the school, as well as children from our employees came to visit "Maisha Bora". Everyone was allowed to celebrate a nice and peaceful party together.
On December 26th, Maisha Bora celebrated Christmas with the family. The "NUKIA Team" gave our children a school rucksack, a shower towel, and a drinks bottle, so that every child has their own bottle, and which can be refilled with drinking water over and over again.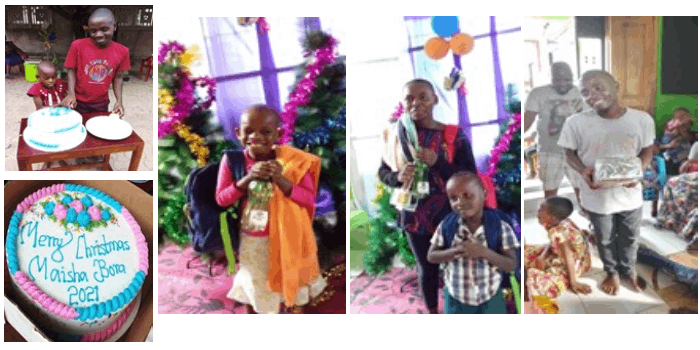 We are grateful that all the children, the team, our neighbors and the many appreciative visitors are doing well and that they were able to celebrate a nice and peaceful Christmas. Thank you that we as the NUKIA team are able to carry this joy beyond this distance thanks to the generosity and helpfulness of our donors. With this in mind, we wish everyone a good start into 2022 and look forward to many nice, happy moments, bright children's eyes and good health.
"The greatest power in life is Thanks."
(Hermann von Bezzel)