A pool for severely disabled children in Tanzania
Severely disabled children in Tanzania usually have no access to therapies and are excluded from the public due to superstition. This prompted HOPE&WONDER to found a children's home for severely disabled children and give them a loving home. In order to improve the therapy possibilities, NUKIA supported them financially to build a pool where the children can now receive therapy on a daily basis.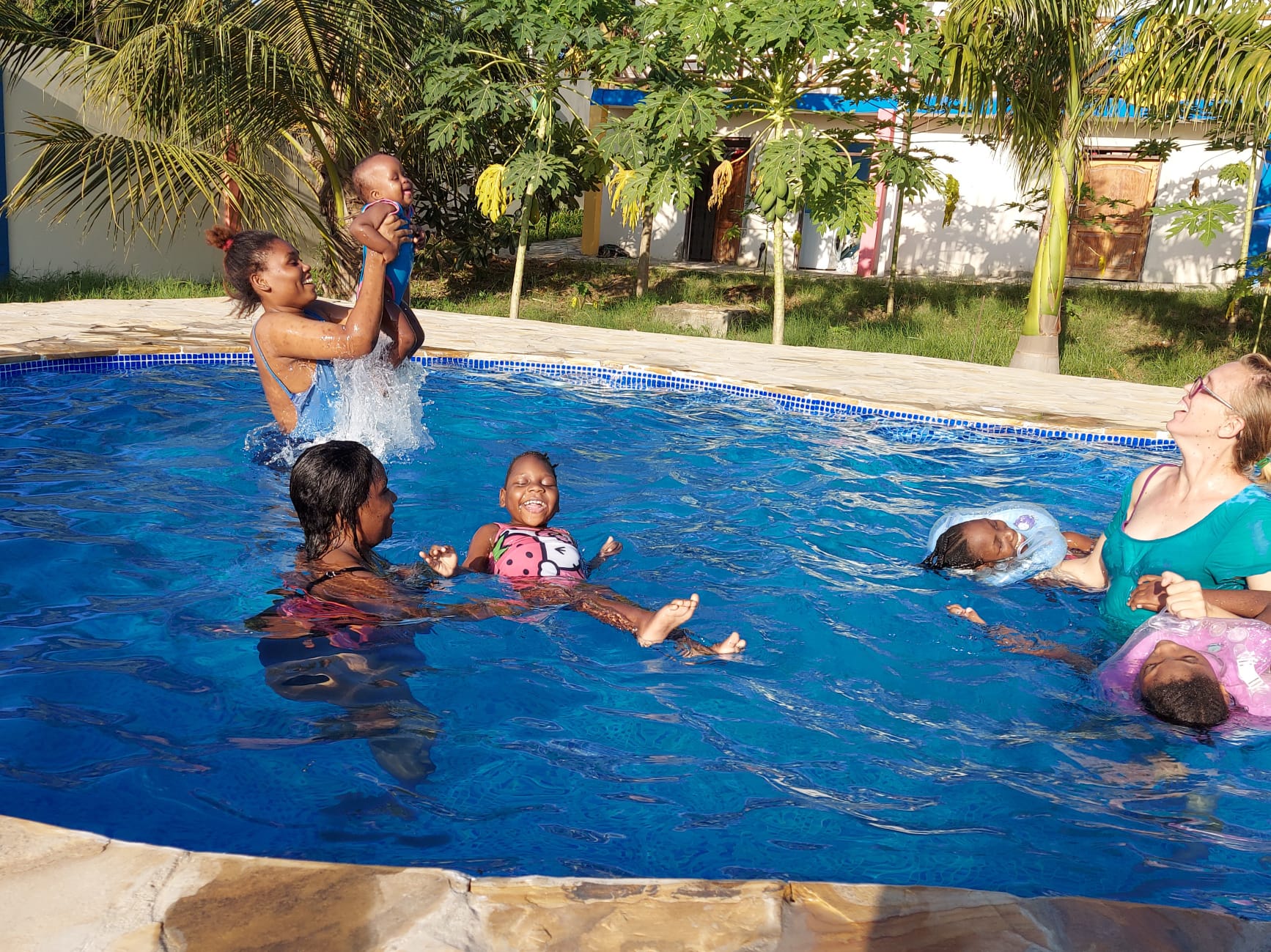 In Tanzania, superstition is still widespread and families who have a disabled child are considered cursed. Often they are excluded from the family or from the village. To avoid this, many families abandon a disabled child or they hide him or her from the public. In addition, a severely disabled child often prevents the possibility of two incomes, because one parent has to take care of the child, which in turn pushes them into poverty. Thus, there are several reasons that contribute to the abandonment of children with disabilities. HOPE&WONDER therefore opened a children's home in 2019 and created a loving home for 12 children with multiple disabilities between the ages of 2 and 11. We, NUKIA, were now able to fulfill HOPE&WONDER's dream with this "water project".
The water project - a donation from Technische Betriebe Wil
Some time ago NUKIA received a very generous donation from the Technische Betriebe Wil to be used for water projects. One project we already financed from this "pot" was the construction for Kasim's water tank. When we heard last year from our friend Michaela Germann, board member of HOPE&WONDER, that they are very limited in support and therapy possibilities for the children, we decided to give another amount of this "pot" to HOPE&WONDER to enable them to build a pool.
How the idea of a pool came about
Christin Huesmann, former volunteer and sponsor of HOPE&WONDER, got to know the children during her sabbatical in Tanzania. She quickly realized that the children love water. Some of the kids are so physically impaired that they can neither sit nor stand nor walk. Therefore, water is a very pleasant element for them. In the water they can lie weightless, move freely and cool down from the hot temperatures. Unfortunately, however, it was rarely possible to take them to the sea or to a pool. In addition, only part of the children could be taken at a time, as transportation and supervision were a big challenge. Therefore, Christin and her brother Marco decided to plan the construction of a pool in the garden of HOPE&WONDER, so that the children could enjoy the water every day.
Construction work
On 11.12.2021 was the official kick-off of the longed-for pool construction. The initial goal was to inaugurate the pool in February 2022. However, as it is often the case in Tanzania, plans and goals are quickly turned upside down or even discarded due to various factors. There were some unforeseen challenges, heated discussions with the pool builder, and perseverance and understanding had to be cultivated. After a good five months, the time had come and the "pool construction" project could finally be completed.

A dream comes true
The inauguration of the pool took place on 14.05.2022. The pool gives the children a bit more quality of life and promotes their mental and physical well-being. The employees are also happy about this great gift. For them there is now an additional therapy possibility to support the children in their daily physio exercises in the best possible way.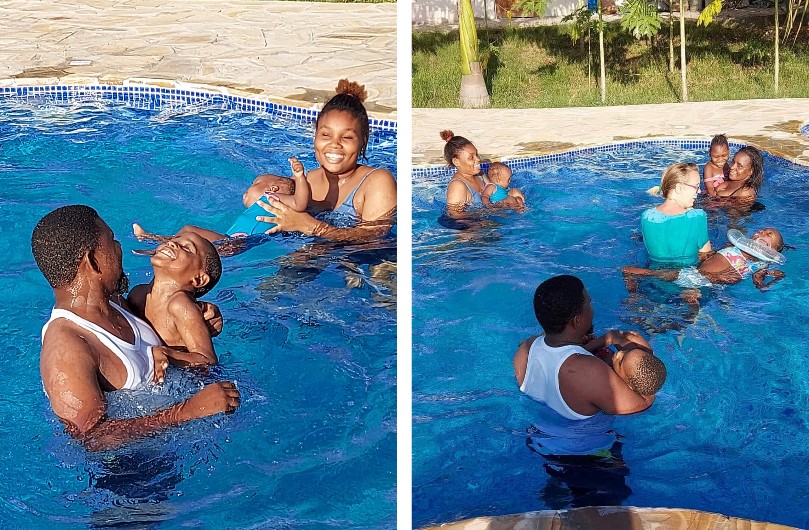 We would like to thank NUKIA from the bottom of our hearts, because with this benevolent donation, the completion of the pool could be advanced. Together we are strong! By supporting Tanzanian children in need together, we are all pulling in the same direction and can make wonderful things happen in the lives of these children. - Michaela Germann, HOPE&WONDER